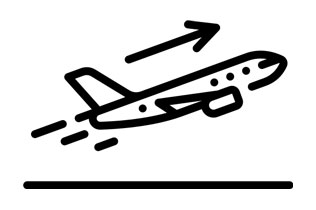 The end Customer is a Malaysian Airline headquartered near Kuala Lumpur, Malaysia. It is one of the largest airlines in Malaysia in fleet size and destinations, the largest low-cost airline in Southeast Asia. ​
Customer had 106 in-premise VMs which were to be migrated to the Microsoft Azure cloud.
All production VMs were running on Windows and were to be migrated to MS Azure.
There were different types of servers running different applications like NAV, Time Management, Flight Scheduled Timings, Check-in systems.
The applications were running on different platforms using SSO and MFA.
Customer was also looking for expert support to manage infrastructure on MS Azure.
Right Cloud, Singapore, partnered with us for joint service and implementation delivery
We helped the Customer to move their applications to PaaS on MS Azure with big size databases and application data.
ASR (Azure Site Recovery) was used for migrating Production VMs.
Singapore DC to be the primary Azure DC for on-premise Migration.
All VM's reside in Azure Resource Manager.
Express Route connectivity to be used for Migration.
We provided managed services support on MS Azure infrastructure.
Services
Case Studies
Testimonials