Enterprise Application Integration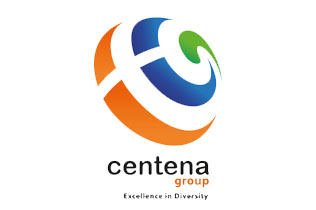 Centena Group – winner of Dubai SME100 Award Headquartered in Dubai, United Arab Emirates, the Group delivers world-class business solutions for maritime, industrial applications, laboratory automation, life sciences applications, security and industrial applications, system integration.
Centena group wanted to track job sheets that are filled by the engineering team. Based on a job requirement, a job id was generated in CRM and it was assigned to an engineer for a site visit.
In the earlier process, a paper-based document was filled by engineers on every site visit and updates were sent back to the managers. This sheet contained materials consumed, time taken for fixing the issue, problem statement, and solution.
The engineer used to get the acknowledgement from the customer after completion of work.
For multiple visits to solve a problem, separate sheets were filled and submitted.
The CRM and ERP used to get updated based on the approved paper documents.
Engineer's incentive, material consumptions were manually entered into CRM and ERP
Desktop Application: NET-based WPF application will be developed for Job card entry and engineer view. This application will have local storage of data during engineer visits to workplace. This application allows engineers to upload the document, capture timesheet, and customer feedback. Later the application allows the engineer to sync the data to middleware application
Web Application: ASP.NET based web application will be developed for handing approval of timesheet, job work data by managers. This will be an intranet-based application hosted in the middleware server.
Stored Procedures/ API: For data transfer between ERP and middleware application
Tools & Technologies used: WPF, Dot Net, HTML, CSS, Oracle, Maximiser, Orion.
Services
Case Studies
Testimonials Vivek Ramakrishna
@vivekramakrishna
ZiniosEdge have provided a valued service in helping Globalsoft lay foundations in India. Their flexible infrastructure solutions and their knowledgeable advice on local market practices have allowed us to stay focused on our business and its growth.​ Ankit Soni​
@AnkitSoni
It was very nice time having been in touch with you while taking up our recent project for updating new database in Microsoft Dynamics. I would like to thanks and congratulate to you and your team who has performed very nice and swift action to fulfill this project in less time and efficient way.​ Deepinder Singh​
We chose ZiniosEdge to build and implement AgriSys ERP for our business after exploring several standard products. It is a complete software which has most of the modules required for Seed industry.​ Sugato 'al' majumdar
"We have worked extensively with Zinios(now ZiniosEdge) over the past 3 years and have been delighted with their work. They have developed a CRM system in record time for us that replaced our old Capillary system resulting in large savings of a significant monthly subscription charge. There have been continuous improvements made to the system including a critical integration with a third-party POS that allowed all vouchers issued by MRL to be fully validated by the POS. This eliminated errors, misuse and also made us more GST efficient. I know Zinios (now ZiniosEdge) has been involved in many exciting and cutting-edge developments including AR (Augmented reality) projects that could find applications in the retail space".