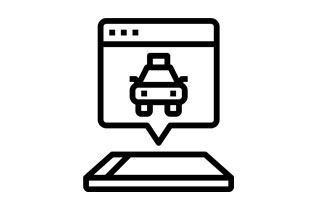 Our Customer is a Japanese car manufacturing giant, is one of the world's leading auto manufactures.
Quality management in any manufacturing industry plays a vital role to establish the conformity of quality at Pre-production, In-line Production, and pre-shipment inspection stages. The customer was using manual quality inspection, resulted into rework, re-ordering, long delays, financial loss due to high-quality variance and rejections.
Due to manual works, information, and data stored in silos and customer was struggling to make any objective analysis such as root cause, financial impact assessments.
Various applications and modules were available as dis-integrated solutions and the quality module was not integrated with other modules developed.
The quality management is digitised from quality inspection to quality control through quality assurance for total quality management and digital quality system in the plant
The quality management system was developed to collect data at all three stages viz pre-production, in-line production and pre-shipment to measure any deviations and conformity of process and product and make the end product defects-free.
Quality workers to quality inspectors at every stage of checking, measuring is empowered with Windows 10 tablet to enter data that can be directly evaluated with quality master
Developed N Tier Architecture for the development of quality modules.
Tools and technologies used: UWP, SQL 2012, VS 2017, MVC 4, and Microsoft Azure.
Integrated Queued Hosted service for uploading a larger volume of data in the background without affecting the performance.
Web API's used for data transmission.
Used MVC for front-end and UWP for Tab application.
JSON was used to store temporary data in Tab.