Contact us through our representative or submit a business enquiry online.
Proven track record in technology solutions and offshore outsourcing since 2004.
ZiniosEdge Software Technologies, is formed by amalgamation of erstwhile SourceEdge Software Technologies (www.SourceEdge.com ) and Zinios Information Technologies (www.Ziniostech.com ) in April 2019.
SourceEdge, founded in 2004, has been a strong solution engineering company with specialisation on Microsoft technologies and platforms. Treaded on a decade plus IT Outsourcing and Software Development experience, developing both custom software solutions and implementation of packaged software, SourceEdge pioneered delivering cost effective, hi-tech and digital solutions to SMBs and Enterprise customers' globally.
Zinios, founded in 2016, is a young company with vibrant minds, has been on forefront building interactive and visualisation solutions in connecting businesses digitally for digital economy. Primarily focused as an Augmented Reality (AR)/ Virtual Reality (VR) / Mixed Reality (MR) solution development company, Zinios catapulted growth on Design Thinking services to become modern technology company.
Amalgamation of SourceEdge and Zinios has created a new tech company, that inherits the strength of both companies and position the new brand 'ZiniosEdge' for continued technology excellence and growth. Today, ZiniosEdge is a Digital technology led innovation company that creates and integrates digital platforms with enterprises software to generate business value to customers.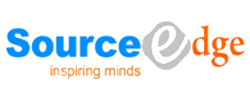 Founded in 2004 by industry professionals
Bangalore Based
40 + customers in USA, Europe and India
Microsoft Gold Partner
ISO 27001 Certified Company
90+ employees
Industry associations: IJCCIK, IACC, ESC, BCIC

Founded in 2016 by industry professionals
Bangalore based
15+ customers in US and India
50 + employees
VRARA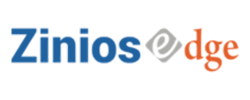 Amalgamated in 2019, both companies founders joined to make stronger management team
Bangalore headquartered
60 + customers globally
Boost many important affiliations such as Microsoft, PTC
Process oriented with senior operational ISO 27001 Certified Company
150 + employees
IAMCP, IJCCIK, VRARA
ZiniosEdge's business focus is enabling its customers on digital journey to realist the true potential of cutting edge technologies in:

Augmented Reality (AR)/Virtual Reality(VR)/Mixed Reality (MR)

Artificial Intelligence (AI)/Machine Learning (ML) / Data Insights

Application Modernization – Desktop, Web, Mobility and Cloud

Intelligent Automations – Process Automation, Industrial Internet of Things (IIoT)

Cloud and DevOps – Cloud Migration & Administration and DevOps Automation

Enterprise Solutions – Microsoft Dynamics ERP, PTC's PLM and enterprise software's
With a vision to be a competent and complete value added IT Consulting partner to the clients and emerge as the best service provider in the market; ZiniosEdge's mission is to deliver the cost-effective business solutions that integrate people; process and emerging technology to support customers achieve business benefits of a collaborative enterprise. With that purview, ZiniosEdge's has forged strong links with the global customers & partners spread across the continents of Asia, America, Europe, Australia and Africa, delivering excellent quality and value.
ZiniosEdge bring great advantage to customers to adopt digital technologies and automation by offering innovative, cost effective and quality services on:

Product Engineering & Development

Application Engineering & Development

Web Engineering & Development

IT Outsourcing and Offshore Development

Managed Offshore Development Services

Remote Tech Support Services

Professional Consulting and IT Staffing Services

TOGETHER, WE CONQUER NEW HORIZONS

"Unleash human capabilities, Unleash Creativity that inspires work life and help our Customers to success"

"To build a progressive technology solutions company using human talent, disruptive technologies and automation"
Services
Case Studies
Testimonials Vivek Ramakrishna
@vivekramakrishna
ZiniosEdge have provided a valued service in helping Globalsoft lay foundations in India. Their flexible infrastructure solutions and their knowledgeable advice on local market practices have allowed us to stay focused on our business and its growth.​ Ankit Soni​
@AnkitSoni
It was very nice time having been in touch with you while taking up our recent project for updating new database in Microsoft Dynamics. I would like to thanks and congratulate to you and your team who has performed very nice and swift action to fulfill this project in less time and efficient way.​ Deepinder Singh​
We chose ZiniosEdge to build and implement AgriSys ERP for our business after exploring several standard products. It is a complete software which has most of the modules required for Seed industry.​ Sugato 'al' majumdar
"We have worked extensively with Zinios(now ZiniosEdge) over the past 3 years and have been delighted with their work. They have developed a CRM system in record time for us that replaced our old Capillary system resulting in large savings of a significant monthly subscription charge. There have been continuous improvements made to the system including a critical integration with a third-party POS that allowed all vouchers issued by MRL to be fully validated by the POS. This eliminated errors, misuse and also made us more GST efficient. I know Zinios (now ZiniosEdge) has been involved in many exciting and cutting-edge developments including AR (Augmented reality) projects that could find applications in the retail space".