Contact us through our representative or submit a business enquiry online.
Our forward-looking leadership team is made up of dedicated, focused and experienced executives.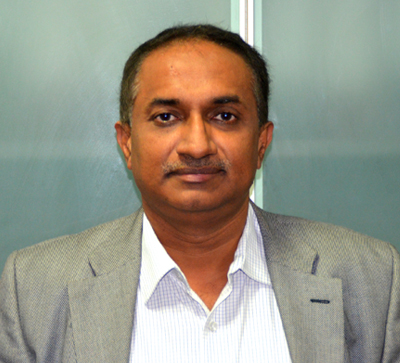 Rajesh M.R
Chief Executive Officer
Rajesh comes with a Masters in Business Management, Degree in Mechanical Engineering and 26 years of experience in Sales, Business Development, Consulting, Vendor Management, Human Resources, Business Operations and Administration. Rajesh is a member of the Executive Council of Indo Japan Chamber of Commerce and Industries – Karnataka (IJCCK) and served as Member of Committee of Administration in Electronics and Computer Software Export Promotion Council (ESC) during 2010-13.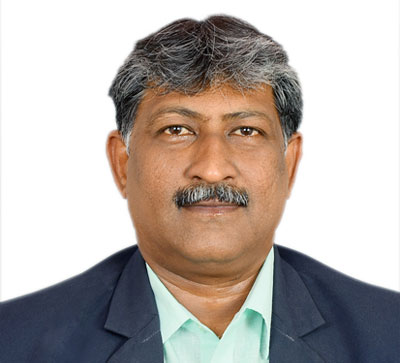 Prasad KSVV
Chief Operating Officer
Prasad comes with 22+ yrs of experience in Software Industry out of which 19 years in IT Services and 3 yrs in Product development. Posses good people, vendor and customer management skills. Also, come with rich experience in Operations Planning and Improvement, Pricing strategies, Cost and Margin optimization, Account development etc.,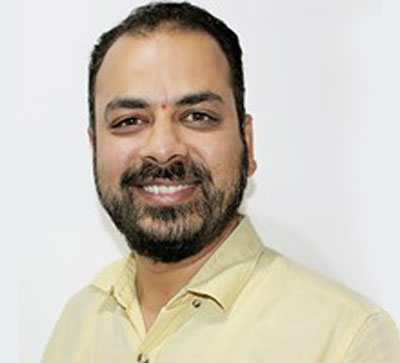 Niranjan Nelamangalam
Chief Technology Officer
Niranjan brings with him a wealth of experience in product development and lifecycle management, experience managing a large scale, globally spread engineering and delivery organization. With 24 years of experience in technology, business and people management, Niranjan brings deep experience in managing rapid growth, with creative and innovative methods to ensure consistency and quality in operations across departments, with a goal to ensure delivery of outstanding, industry-defining solutions and services.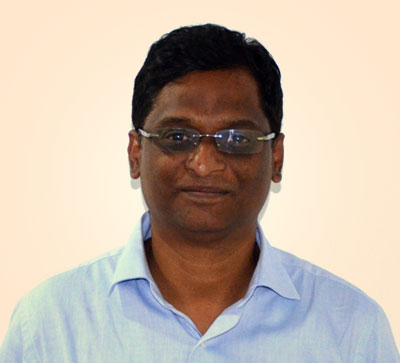 Shivakumar M.N
Chief Innovation Officer
Shiva heads the engineering team and he has many outstanding achievements in his 35 years of Software Development experience in specialized areas such as Enterprise Resource Planning, Point of Sales, Business Process Management, E-commerce, Digital Imaging etc. His greatest strength is envisioning "the Big Picture" of software design and development applied to tomorrow's business process.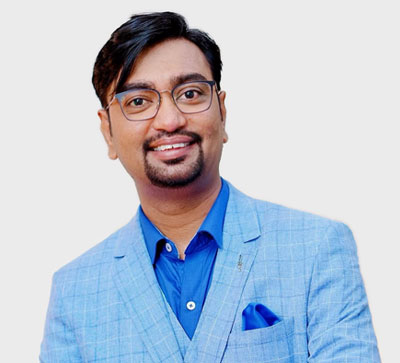 Niraj Narkhede
Delivery Head, Projects
Niraj is an XR – AR/VR/MR, AI/ML specialist and has been successfully leading complex development/ engineering projects in the niche of User experience, e-commerce, content management systems, and has delivered optimum solutions with great satisfaction to the clients. At ZiniosEdge, Niraj is leading projects in, and supporting clients in upgrading their applications. His technical prowess and agility and a passion for delivering high-quality work with an agile mindset make him stand out. He believes and follows 'Great teams deliver great products.'  He admires to take responsibility to address customers' queries and demands on time, deliver optimum end quality, and strives to manage our projects and delivering them successfully.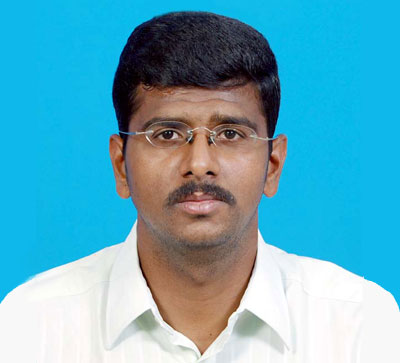 Ganesh Kaliannan
Solution Architect
Ganesh Kaliannan, a passionate leader from the last four years tackles challenging design artifacts on multiple projects with ease. From start, he is successfully mentoring his colleagues, which in turn helps the organization to achieve targets and gain new customers substantially. He takes the responsibility of each project from throughout design and delivery and is always keen to take initiative to solve any issues faced.
Services
Case Studies
Testimonials Vivek Ramakrishna
@vivekramakrishna
ZiniosEdge have provided a valued service in helping Globalsoft lay foundations in India. Their flexible infrastructure solutions and their knowledgeable advice on local market practices have allowed us to stay focused on our business and its growth.​ Ankit Soni​
@AnkitSoni
It was very nice time having been in touch with you while taking up our recent project for updating new database in Microsoft Dynamics. I would like to thanks and congratulate to you and your team who has performed very nice and swift action to fulfill this project in less time and efficient way.​ Deepinder Singh​
We chose ZiniosEdge to build and implement AgriSys ERP for our business after exploring several standard products. It is a complete software which has most of the modules required for Seed industry.​ Sugato 'al' majumdar
"We have worked extensively with Zinios(now ZiniosEdge) over the past 3 years and have been delighted with their work. They have developed a CRM system in record time for us that replaced our old Capillary system resulting in large savings of a significant monthly subscription charge. There have been continuous improvements made to the system including a critical integration with a third-party POS that allowed all vouchers issued by MRL to be fully validated by the POS. This eliminated errors, misuse and also made us more GST efficient. I know Zinios (now ZiniosEdge) has been involved in many exciting and cutting-edge developments including AR (Augmented reality) projects that could find applications in the retail space".