Right Patnerships. Right Strategies
Contact us through our representative or submit a business enquiry online.
We embrace Technology leaders and invest in our resources to make them ready to take new challenges to innovate and build cutting edge solutions for our clients. Our partnership with Microsoft, Google, AWS helps us gain insight into new breakthroughs and helps us keep ourselves updated with emerging trends and technologies to develop innovative solutions for our customers.
We envision our goals for providing technical business solutions at ZiniosEdge leveraging the competencies of our partners. Our main goal is to add value to our customer service and deliver optimum results that our partners help us achieve. Our partnerships bring value and get the functions accomplished in our company. Our partners bring ideas to make us stand exemplarily in the market. We seek to evolve together through integrated solutions. Ever since we have partnered with the technology giants Microsoft, AWS, and RealWare, it has proved to be mutually engaging and enhanced our efficiencies diversifying our reach and take new challenges.
Realizing Success Through Co-operation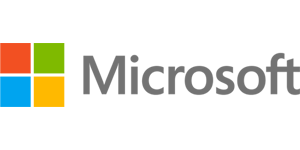 ZiniosEdge has been actively partnering with Microsoft Worldwide Partner Network, which has helped us broaden our technical capabilities and serve our clients efficiently. This alliance has helped us delivering world-class IT services to our global customers. Solutions provided by Microsoft have been proven to provide reliable, scalable and flexible end results to our customers. We have been a part of many events held by Microsoft and always look forward to making more collaborations in every Industry verticals with them.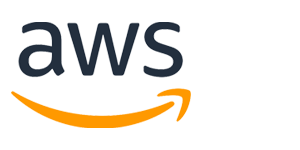 Our cloud partner AWS is the comprehensive and widely adopted cloud platform that lets us explore cloud capabilities to millions of our customers whether emerging start-ups or large enterprises at lower costs with greater innovation. They have been excellent in offering a myriad of business operations such as analytics, application integration, AR & VR, IoT, ML which enhances our strengths and capabilities further to provide services to our customers with utmost satisfaction.

RealWear is a knowledge transfer company providing in-situ information and in-the-field training with software and hardware to help people improve safety and increase productivity at work.  With a growing number of hands-free partner solutions with them, enterprise customers gain instant knowledge with remote mentor, document navigation, industrial IoT visualization and digital workflow solutions. Global leaders in energy, manufacturing and automotive industries trust the HMT-1 and HMT-1Z1 to empower and connect their global workforce.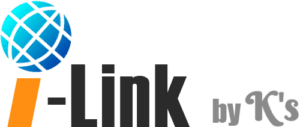 i-Link Tech is a team of Japanese and Indians providing business solutions with overseas IT development experience and resources. i-Link believes that feature is not just a gathering of people from the IT field, so they are striving to create an environment where people can respect each other and contribute to creating a future society as a "one team" transcends national borders.

IntelliBuddies is an AI-powered Robotic Automation Platform that inherits all the essential tools and technologies for automating end-to-end business operations. Intellibuddies offers numerous cost-effective & go-to business automation solutions to kickstart process automation integrating AI and ML platform into the game. The host of tools they offer are helping businesses help to create, deploy, and manage their digital workforce intelligently and drive enterprises digital transformation goals easily and effectively.
Why Partner With ZiniosEdge?
"A little win for a partner is a little win for you!"
We promote and welcome partnerships alongside who wish to collaborate with us to reach more customers and experience success together.


Proven Expertise
We have been experts in providing solutions with our expertise in technical prowess and are keen to accept more opportunities in technologies such as augmented reality (AR)/ virtual reality (VR)/ Mixed Reality (MR) solutions with keen excellence.

Customer-Centric Solutions
With our much sought after innovation, we offer customer-focused solutions with open innovation models and maximum client satisfaction. Our team of experts always try to figure out something new for making themselves up to date to be service-ready.

Geographical Presence
Our team is collaborating globally with our customers & partners and providing optimum solutions transforming the businesses. Our presence in various countries let us offer seamless integration and delivery as per the customers' demands.
Services
Case Studies
Testimonials
Services
Case Studies
Testimonials