Contact us through our representative or submit a business enquiry online.
We embrace Technology leaders and invest in our resources to make them ready to take new challenges to innovate and build cutting edge solutions for our clients. Our partnership with Microsoft, PTC, Google, AWS helps us gain insight into new breakthroughs of their creations and develop solutions for business problems of our customers.
Our alliance with these key technology giants helps us keep ourselves updated with emerging trends and technologies. We envision our goals for providing technical business solutions at ZiniosEdge utilizing the competencies of our partners. Our main goal is to add value to our customer service and deliver optimum results that our partners help us achieve.
Our partnerships bring value and get the functions accomplished in our company. Our partners bring ideas to make us stand exemplarily in the market. We seek to evolve together through integrated solutions. Ever since we have partnered with the technology giants Microsoft, PTC, AWS, and RealWare, it has proved to be mutually engaging and enhanced our efficiencies diversifying our reach and take new challenges.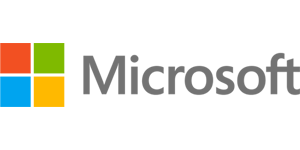 ZiniosEdge has been actively partnering with Microsoft Worldwide Partner Network, which has helped us broaden our technical capabilities and serve our clients efficiently. This alliance has helped us delivering world-class IT services to our global customers. Solutions provided by Microsoft have been proven to provide reliable, scalable and flexible end results to our customers. We have been a part of many events held by Microsoft and always look forward to making more collaborations in every Industry verticals with them.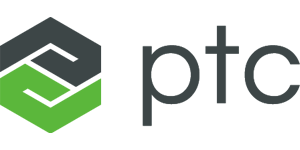 PTC is a global leader in developing parametric, associative feature-based, solid computer-aided design (CAD) modelling software. PTC technology helps industrial companies to create value for themselves, their customers, and the world.
 PTC's offerings for the Internet of Things include 'ThingWorx', an application enablement platform used as a design and runtime engine for IoT applications. Its offerings on Augmented Reality include 'Vuforia Studio' as the AR authoring application. The Vuforia Chalk enables a user to draw virtual images overlaid on physical systems.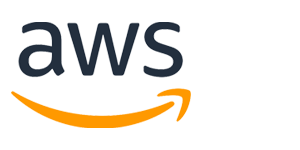 Our cloud partner AWS is the comprehensive and widely adopted cloud platform that lets us explore cloud capabilities to millions of our customers whether emerging start-ups or large enterprises at lower costs with greater innovation. They have been excellent in offering a myriad of business operations such as analytics, application integration, AR & VR, IoT, ML which enhances our strengths and capabilities further to provide services to our customers with utmost satisfaction.

RealWear is a knowledge transfer company providing in-situ information and in-the-field training with software and hardware to help people improve safety and increase productivity at work. The company's flagship product is the HMT-1®, the first ruggedized head-mounted wearable Android-class tablet computer that frees a worker's hands for dangerous jobs. With a growing number of hands-free partner solutions, enterprise customers gain instant knowledge with remote mentor, document navigation, industrial IoT visualization and digital workflow solutions. Global leaders in energy, manufacturing and automotive industries trust the HMT-1 and HMT-1Z1 to empower and connect their global workforce.   
Why Partner With ZiniosEdge?
"A little win for a partner is a little win for you!"
We promote and welcome partnerships alongside who wish to collaborate with us to reach more customers.
Here are the top three reasons why you should partner with us –

Proven Expertise
We have been experts in providing solutions with our expertise in technical prowess and are keen to accept more opportunities in technologies such as augmented reality (AR)/ virtual reality (VR)/ Mixed Reality (MR) solutions with keen excellence.

Customer-Centric Solutions
With our much sought after innovation, we offer customer-focused solutions with open innovation models and maximum client satisfaction. Our team of experts always try to figure out something new for making themselves up to date to be service-ready.

Geographical Presence
Our team is collaborating globally with our customers & partners and providing optimum solutions transforming the businesses. Our presence in various countries let us offer seamless integration and delivery as per the customers' demands.
Services
Case Studies
Testimonials Vivek Ramakrishna
@vivekramakrishna
ZiniosEdge have provided a valued service in helping Globalsoft lay foundations in India. Their flexible infrastructure solutions and their knowledgeable advice on local market practices have allowed us to stay focused on our business and its growth.​ Ankit Soni​
@AnkitSoni
It was very nice time having been in touch with you while taking up our recent project for updating new database in Microsoft Dynamics. I would like to thanks and congratulate to you and your team who has performed very nice and swift action to fulfill this project in less time and efficient way.​ Deepinder Singh​
We chose ZiniosEdge to build and implement AgriSys ERP for our business after exploring several standard products. It is a complete software which has most of the modules required for Seed industry.​ Sugato 'al' majumdar
"We have worked extensively with Zinios(now ZiniosEdge) over the past 3 years and have been delighted with their work. They have developed a CRM system in record time for us that replaced our old Capillary system resulting in large savings of a significant monthly subscription charge. There have been continuous improvements made to the system including a critical integration with a third-party POS that allowed all vouchers issued by MRL to be fully validated by the POS. This eliminated errors, misuse and also made us more GST efficient. I know Zinios (now ZiniosEdge) has been involved in many exciting and cutting-edge developments including AR (Augmented reality) projects that could find applications in the retail space".