Application Modernization
Contact us through our representative or submit a business enquiry online.
Application Modernization
ZiniosEdge's Application Modernization services address the migration of legacy to new applications or platforms, including the integration of new functionality to provide the latest functions to the business.
Modernization options include re-platforming, re-hosting, recoding, rearchitecting, re-engineering, interoperability, replacement and retirement, as well as changes to the application architecture to clarify which option should be selected. Our experience with cloud-based implementation can help enterprises in:
Optimizing existing applications using microservices.
Reducing operational expenses by 30%.
Achieve flexibility in porting application for new geo-based implementation.

Our Application Modernization Services

Platform Migration
Migrate from outdated legacy business tools and reap the benefits of advanced cloud technologies.

UX/UI Modernization
Upgrade your application user interface and provide a better user experience and improve agility and efficiency.

Application Refactoring
Re-wire your outdated application to have modern capabilities and drive data insights easily from all touchpoints.

Tech & Architecture Upgrade
Modernize your technology and business infrastructure on cloud and AI solutions. Integrate enterprise-level data culture.

Database Migration Services
Migrate databases to better, secure and agile cloud environment. Have real-time control and business accessibility.

Legacy Applications Migration
Migrate legacy applications to cloud and improve productivity, reduce downtime and cost involved.
Legacy Modernization Benefits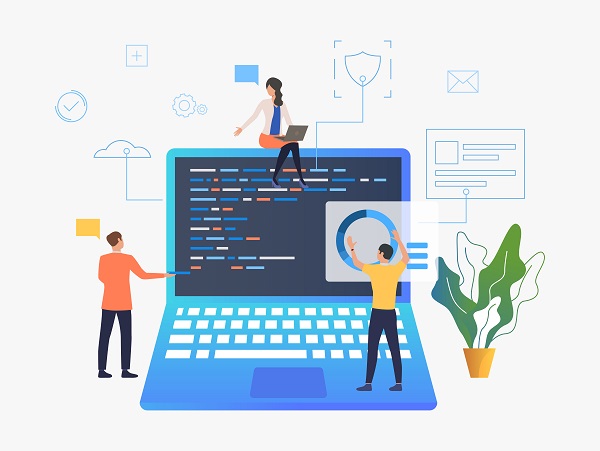 Legacy Modernization is the continued process of transforming Legacy Systems in order to reduce IT environment complexity and costs, increase data consistency. IT modernization delivers competitive advantages of agile business processes based on new technologies, new architecture and new computing devices. Additionally, it also helps businesses to mitigate risks and reduces the cost of ownership.
Reengineer business processes and accelerate business operational efficiency
Access the full power of modern technologies and architecture
Keep in line with current state of IT modernization and tap in to the moden skill sets
Overcome application design limitations and support new business requirements in line with current digital transformation harnessing the power of mobile, social and more
Build an easy to adapt, low cost, secure, and scalable solution
Our application modernization services enable business to transform legacy application to gain strategic advantages at scale.

Our application modernization services team offers all the technical expertise to modernize legacy application and best practices.

ZiniosEdge partner with technology leaders to offer best application modernization services over time.

We are all set with the right technology toolset and skill resources to deliver throughput more than expected.
ZiniosEdge, with over a decade of IT expertise in deep domain and technology modernization, helps organizations transform their legacy systems into modern, efficient, and responsive customer centric systems. Our legacy modernization services focus on improving the longevity, usability, functionality, and accessibility of current systems. We bring to our customers technology-neutral and vendor-neutral solutions that best fit to their business requirements and achieve the maximum benefit of modernization of their legacy systems by implementing new systems, and deploy modern IT infrastructure that can deliver high performance, agility, and profitability.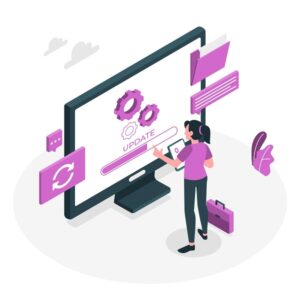 Our Legacy Modernization Areas
Application Modernization for desktop application, Enterprise Application and Web Applications
UI/UX Modernization for Mobile Applications and Business Applications.
Modernization of Cloud Applications as PaaS and SaaS
Enterprise Architecture and Infrastructure Modernization
Open Source Application Migration and Development.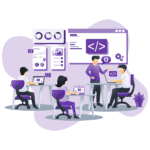 Develop advanced software products based on your business needs and specifications.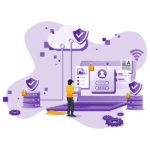 Create modern business applications to optimize business operations.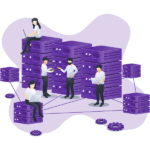 Advance your business journey with modern cloud-based enterprise architecture.
Hyper Scale Your Business Applications
Upscale Your Legacy Systems with Our Application Modernization Services
Services
Case Studies
Testimonials