Immerse into the World of Digital Reality Solutions
Augmented Reality | Virtual Reality | Mixed Reality | Web AR and Web VR | Digital Twin
Discover the Extended Possibilities of Digital Reality Solutions and Transform the Way We Engage with the World
Get Your Digital Reality Solution Ready
Contact us through our representative or submit a business enquiry online.
Our Digital Reality Solutions
Augmented Reality Solutions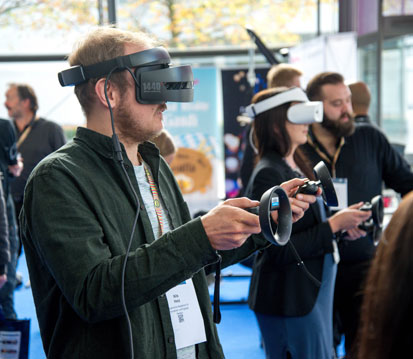 Augmented Reality (AR) enables industries and brands to play a more valuable role in how technology immerses customers' daily lives. It works by superimposing 3D image models /computer-generated images in a real-world environment. Also, it could develop on multiple fronts with different industrial dimensions. 
ZiniosEdge's augmented reality solution got all the expertise and confidence to bring out your innovative ideas into shape. We help you out with the product strategy, design, development, testing, management, and maintenance.
Virtual Reality Solutions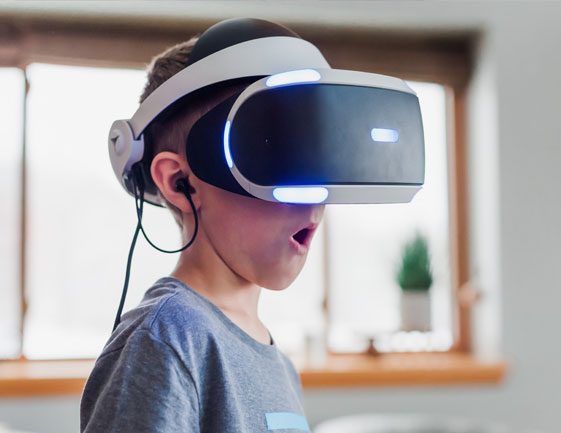 Virtual reality solutions are expanding their grip across every single industry. It not only helps to simplify the complex business/industrial operations but helps to increases ROI exponentially. Since VR starts to transform the way people and businesses experience technology, it has transformed almost every sector more experiential.
Experience state-of-the-art virtual reality solutions with innovation and expertise in place. Ziniosedge's Virtual Reality solution helps you to drive strategetical and operational advantage across your business landscape. Please select the appropriate service you need from the host of the virtual reality solutions we provide.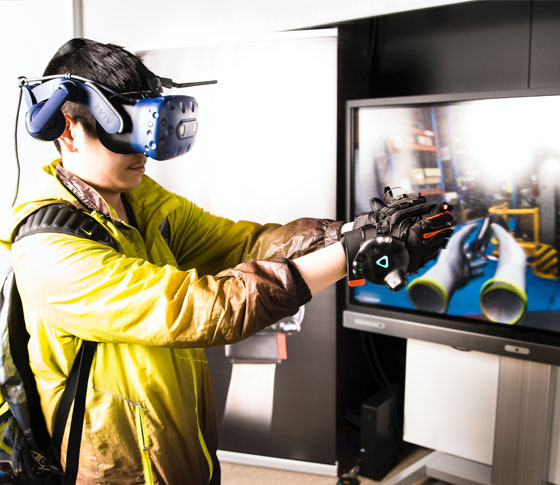 Mixed Reality can transform the way we work and experience our environment.
Mixed Reality is a collective representation of Virtual Reality (VR), Augmented Reality (AR), and IoT trends. Through Mixed Reality, we can create a new environment by clubbing virtual and real-world spaces. This technology can bring a paradigm shift in many industrial sectors and user engagement models.
ZiniosEge's Mixed Reality solution offers end-to-end MR product development services for every prospect. Our expert team has always been updating the evolving trends in digital reality development and helping industries to reduce their operational effort with Mixed Reality Solutions.
Web AR and Web VR Solutions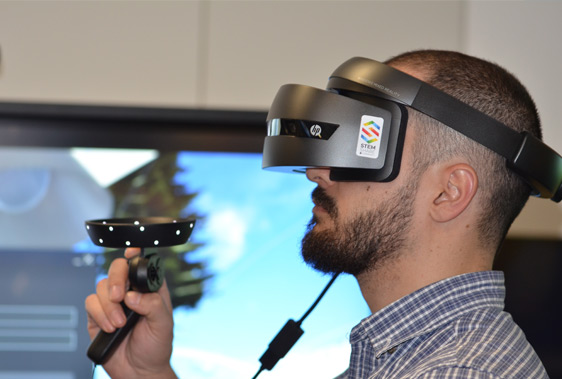 Web AR and Web VR enables your audience to experience augmented Reality and virtual Reality through their devices. It facilitates AR/VR experience right from the custom Url to the audience without any hassles and advanced ARcore support functionalities.
Open new roads of business opportunities with web augmented Reality and web virtual reality solutions.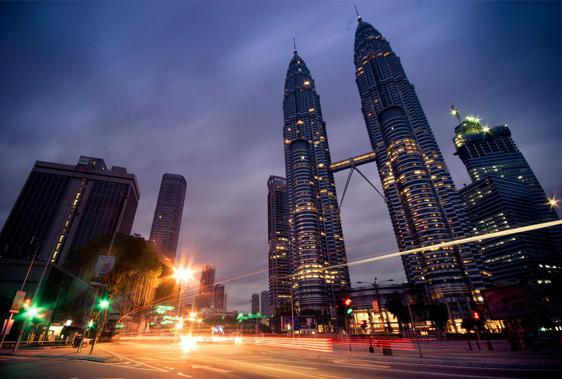 Digital Twin Offers Multiple Use Cases to Simplify the Physical Operations Across Industries
Digital twin is an innovative tech-solution that helps to reconstruct any physical objects. With the aid of IoT technology, today's digital twin is improving operation, efficiency and offers predictive solutions for industries.
The application of Digital Twin is more prominent across industries such as healthcare, utilities, disaster management, product manufacturing, designing, risk analysis, city development, and much
Use Cases and Service Offerings

Make automotive design, inspection, and repairs easy with augmented reality apps and tools.

Create a detailed visual presentation of your real-estate assets & help the users to make an informed decision

Gaming Sector
Turn the gaming experience more immersive and interactive with AR elements.

Branding & Marketing
Bring the customers closer to your products and let them experience the brand immersively.

Field Service Support
Digital reality tools help field workers to take a visual tour across the issue areas. It simplifies the work and fixes.

Remote Assistance
Let your employees promptly collaborate with experts remotely with AR maps and reduce the downtime

Tourism
Let the globe-totterers try their holiday getaways before buying it. Make tourism more exciting and engaging.

Entertainment
Head off for a 3600 visual experience and brings the viewers more into an emotional connection with the shows and media contents

Charity
Prompt the donors to move to the action by immersing them in the world's real-life situation with virtual reality tours.

Warehousing
Locate, sort, scan, and move your inventory much smarter and faster way with AR Tools

Events
Drive your events more experiential and mobile with digital reality solutions. Increase engagement and ROI of events.
ZEVE is our offering to overcome the event hosting challenges for organizations, institutions, and businesses. The solution allows for any event to be virtual – be it a marketing event for your product launch; an event bringing sellers and buyers together; a training event for students, corporates; a virtual showroom to sell your product, etc.
Niranjan Nelamangalam
Chief Technology Officer
ZEVE is a virtual event platform that offers an ultimate branded content experience and interactions between organizers/exhibitors and visitors. ZEVE includes many unique features such as customized event themes, branded exhibition booths, multiple speaker platforms, and much more exciting feature that eliminates all hassles and cost of organizing events.
Vijay Kumar
Head pre-sales & Marketing
Digital Reality Solution Development Lifecycle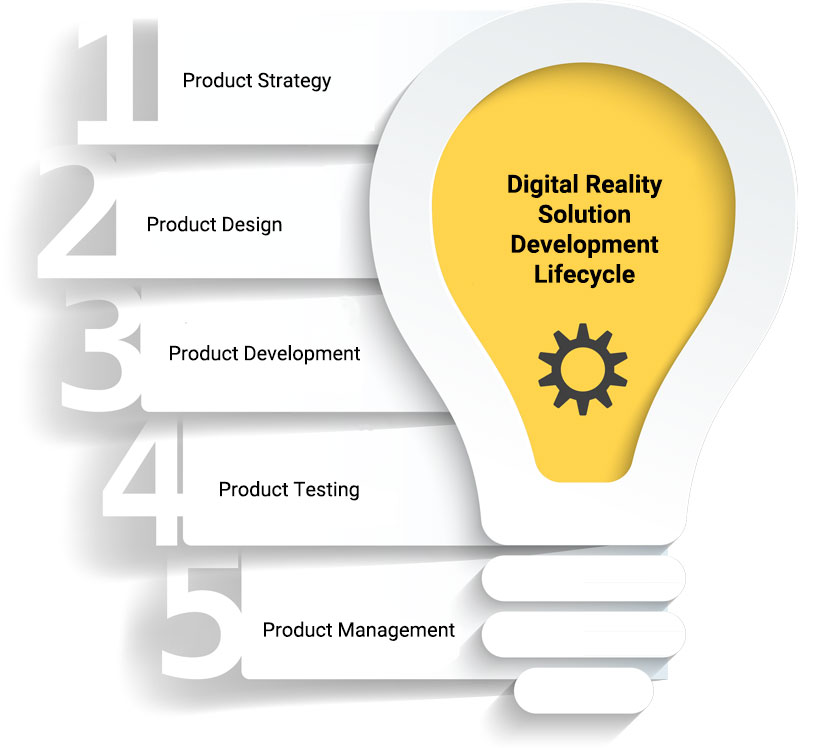 Enabling Augmented Reality and Virtual Reality for Everyone
Enhance Your Digital Competency with Innovative Digital Reality Solutions
Services
Case Studies
Testimonials
Services
Case Studies
Testimonials