Enhance Customer Loyalty with LoyaltyFactor
Contact us through our representative or submit a business enquiry online.
Loyalty Factor is an advanced customer loyalty and reward campaign management solution. It helps to run multiple customer loyalty campaigns on a single platform without any complexities.
Loyalty Factor enables businesses to manage gift cards/coupons, implement referral/bonus points allocation, execute loyalty campaigns along with real-time business performance, custom campaign reports on customer loyalty campaign activities.


Easy Campaign Creation
With intuitive user experience and simplified workflow enable the users to create new loyalty campaigns easily.

On-demand Coupon Creation
LoyaltyFactor enables the user to create on-demand coupons without any troubles. Based on the purchase and customer shopping trend store managers can release on-demand coupons.

Multiple User Roles
Stores get more freedom to manage customer loyalty coupons with multiple control points and separate dashboards. For super-admin, store manager, coupon admin.

Individual Role-based Dashboards
LoyaltyFactor offers the freedom to provide role-based dashboards to manage and monitor different campaigns running across the stores. It can be optimized based on permissions for each user.

Easy User List Management
Admins can easily manage the customer list as new customers or existing customers. And easily send out reward coupons. Users can pull the customer details with multiple variables like mobile number, name, etc.

Easy Coupon Search
Search by mobile number option provided in the super admin & store manager page. Admins can redeem and deactivate coupons easily.

User Feedback Remainder
LoyaltyFactor offers better customer loyalty by helping store managers to get the feedback from the customers, using feedback reminder.

Easy User Unsubscription
Admins can manage customer subscriptions right from the dashboard. They can easily subscribe and unsubscribe customers.

Campaign Level Reports & Metrics
All users can see the reports based on their access controls. Stores managers can view the trend and metrics right from the dashboard.
Incentivize Your Customer Experience with Personalized Customer Loyalty Programs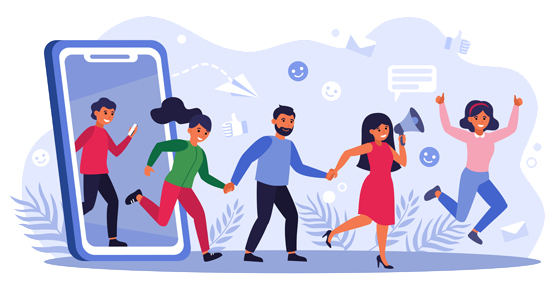 Customer loyalty programs are a key driving factor that helps retain customers and deliver a nourishing customer experience. It involves a lot of activities that need to be streamlined for the best outcome. An ideal customer loyalty program comprises proper campaign management, optimized loyalty management, accurate data analytics, and real-time customer service. Hence to meet such a range of operational areas, you need "LoyaltyFactor" that collectively helps you to manage end-to-end customer loyalty campaigns.
Run Customer-centric Loyalty Program with LoyaltyFactor
Accessibility and Control

Super Admin
Super admin has a separate dashboard to oversee different customer loyalty campaigns and has control over all the stores and campaigns.

Coupon Admin
Coupon admin can create and manage the customer loyalty programs within the assigned stores or territory. They can redeem coupons and control the coupons with customer subscription management.

Store Manager
Store manager will be managing the customer loyalty programs based on the conditions set by the super admin. Store managers can redeem coupons by multiple variables.
LoyaltyFactor Functionalities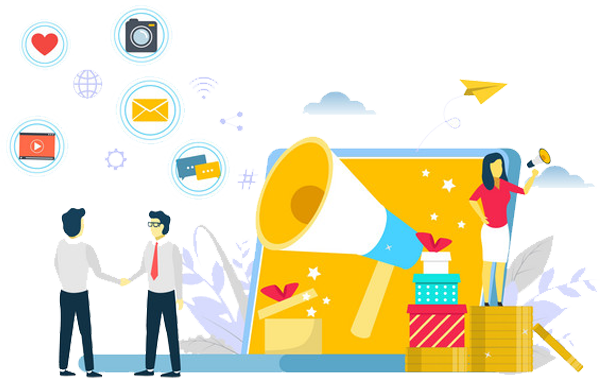 Referral Program Functionality
Deliver a Superior Reward Program Experience for Your Loyal Customers

Personalized Offers for Customers

Easy Loyalty Campaign Customization

Flexible Store-based Coupon Management

End-to-end Customer Insight

Robust Multitenancy with Individual Control

Complete Partner Data Oversight

Advanced Campaign Administration & Reporting

Innovative Rewards Management System

Looking for a friction-less Customer Loyalty Management Solution?
Services
Case Studies
Testimonials