Microsoft Dynamics NAV (Navision)
Contact us through our representative or submit a business enquiry online.
Microsoft Dynamics NAV Solutions
Microsoft Dynamics NAV (Navision) is a complete enterprise resource planning (ERP) software solution for mid-sized organizations that is fast to implement, easy to configure, and simple to use. With Microsoft Dynamics NAV solutions right from the start, simplicity has guided—and continues to guide—innovations in product design, development, implementation, and usability. Microsoft Dynamics NAV has more than one million users worldwide and is available in more than 40 country versions.
With Microsoft Dynamics NAV solutions, you can implement proven industry-specific functionality relevant to your needs—even for the most highly specialized industries and organizations. The result? A cost-effective complete ERP software solution tailored precisely to your unique requirements—one that helps your employees be more effective and your company more competitive.

Why Microsoft Dynamics NAV is right for your business ?
Microsoft Dynamics NAV solutions are one of the best business solution from Microsoft that is quick to implement, easy to use, has the power to support your business ambitions, and helps you to upscale your business value faster and achieve your goals seamlessly.
New Capabilities in Microsoft Dynamics NAV
Our Microsoft Dynamics NAV Solutions service enable you to streamline your business operations. Microsoft Dynamics NAV make easy managing your accounting, finances and supply chain and help you to upscale. It gives control and deep insight over your finances, billables and business relationships.

In Office 365 experience
Stay connected with all the parts of your business. Microsoft Dynamics NAV solutions works seamlessly with Office 365, which means you can easily manage business interactions with your customers and vendors directly within Outlook. Navigate effortlessly between your Dynamics NAV data and your Office tools – for example, Outlook, Microsoft Bookings, or Excel. The improved compatibility enables you to easily create customers, vendors, quotes, and invoices, all without leaving Outlook.

Faster setup and configuration
Save time and avoid unnecessary manual tasks with the assisted setup wizard that helps you import data, set up integration with Office 365, and enjoy a simplified setup experience, with predefined setup data and limited customer interaction. Use the assisted setup feature to guide you through setup scenarios – simplifying and streamlining your tasks. For example, follow wizards to set up workflows for approvals, or set the fiscal year. In addition, with improved support for cash management, it is easy to set up and adjust cash flow forecasting, gathering data from all relevant sources to provide you with a complete overview.

Works natively with Dynamics CRM
Microsoft Dynamics NAV 2017 continues to streamline your Microsoft Dynamics CRM experience and enhance the process of integrating to Dynamics CRM online. Use a new wizard to guide you through the setup process, which enables seamless coupling of Dynamics CRM records with Dynamics NAV 2017 records. The Dynamics NAV Integration Solution on the CRM side is automatically deployed through the wizard. Be confident that your data is synchronized and up to date. You can keep prices and items updated in Dynamics CRM, using the mapping and synchronization for currencies, units of measure, items, and resources – creating a Dynamics NAV price list within Dynamics CRM.

Embedded Power BI
Continuing the powerful integration, you can now use embedded Power BI to easily create insightful charts and reports, and then make them available within your Dynamics NAV 2017 role centre. Keep people informed with easy-to-share reports including key performance indicators (KPIs), inventory, sales and order status. Empower users to create self-serve reports from trusted data source for faster, more informed decision-making.

Cortana Intelligence
Augment your users' experience, customise responses, and drive appropriate actions with intelligent agents. Enable your solutions to see, hear, speak, and interpret the world around you. Built-in Cortana Intelligence takes advantage of historical data and improves your insights into your predicted sales, helping you manage your stock and respond to your customers. Based on the forecast, the Sales and Inventory extension helps create replenishment requests for vendors, saving your time. You can be confident that you are working with the best predictions, because the Cortana Intelligence uses different machine learning algorithms and compares the results, returning predications with the highest quality.

Enhanced user experience
Continuing the significant improvements to simplicity, productivity, and performance, Dynamics NAV 2017 enhances your experience even further. You can accomplish even more in your browser-based interface. For example, switch views to see and identify your list of records, including seeing picture thumbnails in different sizes, and use wizards to learn new concepts or simplify data entry. In the Web Client, you can also use popular shortcuts; for example, press Escape to instantly exit a page, or F5 to refresh the latest data in your browser, without fully reloading the page. Use advanced functionality by following non-intrusive, intelligent, in-application notifications, which guide you through relevant processes according to the context you are working in.

E-everything
Make it easier for your customers to pay your invoices online by including hyperlinks to payment services, such as PayPal. Even provide PayPal Standards payment links in invoices, supporting multiple ways of accepting payments, including credit cards and PayPal accounts. You can continue to make use of optical character recognition (OCR), to help you track the items that you get in. Dynamics NAV now enables you to extract the lines of an invoice and you can visually verify the information, training the OCR system online, using the Lexmark invoice capture service.

Mobile Experience
Tablet and touch-optimized user experience enabling SMB customers to access their company data and processes regardless of location or what device they choose to use. With this release, new Microsoft Dynamics NAV tablet applications are available now from the Windows, Apple, and Google app stores.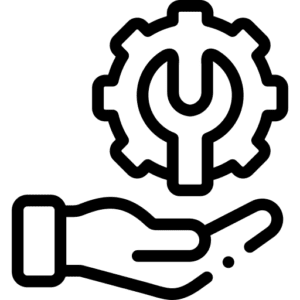 Microsoft Dynamics NAV Support
Being one of the best Microsoft Dynamics NAV Support partner, ZiniosEdge got the best Dynamics NAV team to assist businesses to get the most from the system. Our Dynamics NAV support is live 24/7 and users can get the help on any phase on their business journey.

Microsoft Dynamics NAV Maintenance
We provide technical and functional support and maintenance for Microsoft Dynamics NAV system. Diagnosing the issues in he ERP system our engineers provide advanced maintenance service faster. Also, we offer business-appropriate solution and fault fix accurately.

Microsoft Dynamics Business Central Consulting
Our Microsoft Dynamics Business Central consulting service helps you to understand how you will experience Dynamics Business Central in your business and design concepts and prototypes for your business

Microsoft Dynamics Business Central Implementation
We help business to run projects smarty and quickly with Microsoft Business Central. Our ERP experts finish up the implementation as fast as possible with superior accuracy and further support.
Get the Best From Dynamics NAV
Microsoft Dynamics NAV Solutions for Industry
Microsoft Dynamics Navision is designed to meet the needs of any industry. Our team has developed significant expertise within companies of different backgrounds, such as:
Food Processing
Garments/Apparel 
Wholesale & Distribution
Manufacturing
Automotive
Transport & Logistics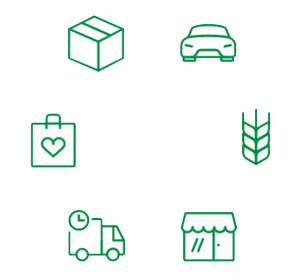 Make your business GST ready on Dynamics NAV​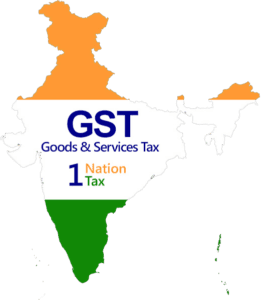 India's biggest tax reform is now a reality. A comprehensive dual Goods and Services Tax (GST) has replaced the complex multiple indirect tax structure from 1 July 2017.
Microsoft has released GST patches to the latest versions of Dynamics NAV – Dynamics NAV 2012 R3 and Dynamics NAV 2016. If you're still on older versions of Dynamics NAV, kindly get in touch with us to get Microsoft Dynamics NAV is GST ready.
Want to get more details about GST for NAV? Download this whitepaper by Microsoft.
Microsoft Dynamics NAV Licensing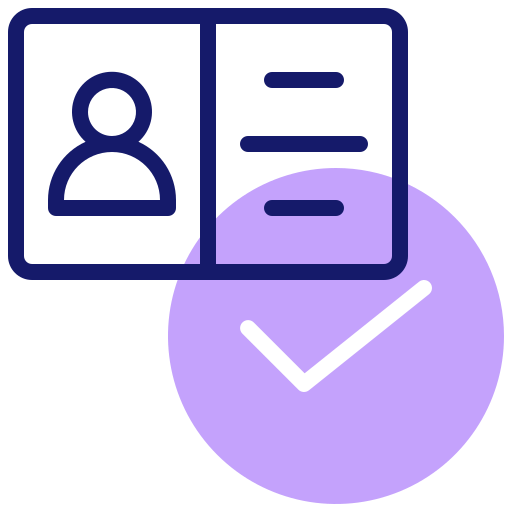 The two license models available for Microsoft Dynamics NAV 2016 provide customers with a simplified, yet flexible, purchase experience. The entire solution can be licensed with as little as one and as much as four core components: The Starter Pack, the Extended Pack, the Full User and the Limited User.
Additional configuration components are also available. With Microsoft Dynamics NAV 2016, you must license:
The solution functionality 
Access to the solution functionality by your users
Licensing the Solution Functionality​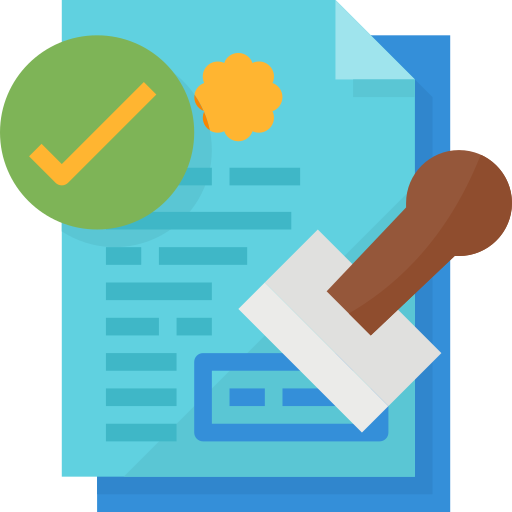 Microsoft Dynamics NAV 2016 functionality is delivered through the Starter Pack and the Extended Pack. The required Starter Pack gives you core financials and distribution functionality to help you:
Gain control and insights over your finances
Manage sales items and materials in a distribution environment
Provide licensed users a singular view of the business from virtually anywhere through a variety of devices
The optional and additive Extended Pack adds functionality that integrates core financials and distribution management capabilities with industry specific functionality extensions such as:
Manufacturing to support and control the manufacturing environment
Warehousing to manage the warehouse to support operations
Professional Services to manage the billable generated by consultants
Basic Customer Relationship Management (CRM) to manage customer and supplier relationships and offer the highest quality of service and support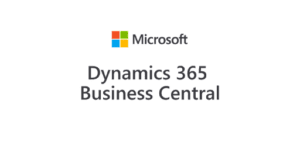 Experience the power of data and intelligence with Microsoft Dynamics 365 Business Central. Unify your business operation with cloud.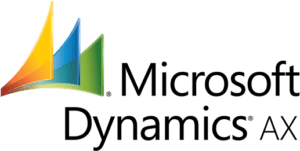 Accelerate your business process with Microsoft Dynamics AX. Optimize, automate and organize your enterprise intuitively.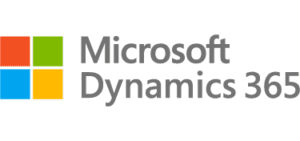 Add more intelligence to your business's customer relationship management. get Dynamics 365 and drive your business seamlessly.
Microsoft Dynamics NAV Solutions: Get it right with us
Industries
Case Studies
Testimonials
Industries
Case Studies
Testimonials