An artificial intelligence-driven voice bot for customer phone banking services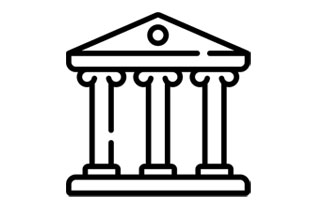 Our Customer is one of the first fully private and Tunisian bank, operates on the whole of Tunisian territory with its rich network of 160 branches (spread over 14 regional offices). It was started as a Libyan shareholder company owned by the private Libyan sector. 
The client was looking for a company having experience in developing Voicebot to converse with their customers to answer queries as phone banking automation services.
Building automation Bot for the voice was challenging, for customers ask to support the Arabic language, to replace the existing IVR system using a human interface based on AI-Voice Bot solution.
Successfully developed by articulating the strategy on leveraging existing technologies to deliver an On-Premise Voicebot solution.
Important phases followed in Voicebot app development are user experience roadmap, architecture planning, coding & integration, and testing.
As requirements are clear & documented clearly at the start of the project, the Waterfall methodology is used to deliver the solution within quick turnaround time.
Architecture Design was finalized after thorough R&D and Arabic language support was handled with Arabic language consultants.
VOIP gateway was designed to connect existing IVR system components with Voicebot.
Integrated with Central Banking System (CBS) APIs with Voicebot using an API gateway.
Tools & Technologies used: Python, Rasa framework, Speech to Text engine, Text to Speech engine & Asterisk framework
Services
Case Studies
Testimonials Vivek Ramakrishna
@vivekramakrishna
ZiniosEdge have provided a valued service in helping Globalsoft lay foundations in India. Their flexible infrastructure solutions and their knowledgeable advice on local market practices have allowed us to stay focused on our business and its growth.​ Ankit Soni​
@AnkitSoni
It was very nice time having been in touch with you while taking up our recent project for updating new database in Microsoft Dynamics. I would like to thanks and congratulate to you and your team who has performed very nice and swift action to fulfill this project in less time and efficient way.​ Deepinder Singh​
We chose ZiniosEdge to build and implement AgriSys ERP for our business after exploring several standard products. It is a complete software which has most of the modules required for Seed industry.​ Sugato 'al' majumdar
"We have worked extensively with Zinios(now ZiniosEdge) over the past 3 years and have been delighted with their work. They have developed a CRM system in record time for us that replaced our old Capillary system resulting in large savings of a significant monthly subscription charge. There have been continuous improvements made to the system including a critical integration with a third-party POS that allowed all vouchers issued by MRL to be fully validated by the POS. This eliminated errors, misuse and also made us more GST efficient. I know Zinios (now ZiniosEdge) has been involved in many exciting and cutting-edge developments including AR (Augmented reality) projects that could find applications in the retail space".