Robotic Automation Process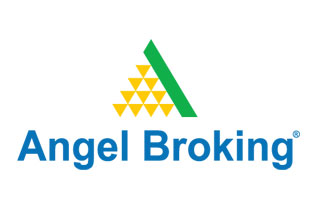 Angel Broking, an Indian stock brokerage firm established in 1987, is a leading Indian stock brokerage company having a significant market share in the cash and commodity segment, provider of online trading platform for share investors. The company is a member of the Bombay Stock Exchange, National Stock Exchange of India, National Commodity & Derivatives Exchange Limited and Multi Commodity Exchange of India Limited.
The client was looking for a service provider who can automate some of the internal processes which were done manually:
Auto recovery of Sub-broker fees.
Autogenerate of month-wise Franchise & Brokerage Calculation.
Intimation of Corporate Action and Buyback announcement to investors via email and SMS.
After analyzing requirements, it was decided to use MVC ASP .NET to interact with SQL Server using ADO.Net and develop various portals and console applications.
Tools and technologies used: SQL SERVER 2012, VS 2015, MVC 5, ADO .NET
Successfully developed several modules for the existing product and few console applications to be deployed to the existing server.
Developed portal having dashboard, logs, and modules to upload and evaluate billing details.
The solution comprised of different automation tools to recover sub-broker fees and tracking unbilled users list, to be communicated to concerned departments for recovery action.
Services
Case Studies
Testimonials Vivek Ramakrishna
@vivekramakrishna
ZiniosEdge have provided a valued service in helping Globalsoft lay foundations in India. Their flexible infrastructure solutions and their knowledgeable advice on local market practices have allowed us to stay focused on our business and its growth.​ Ankit Soni​
@AnkitSoni
It was very nice time having been in touch with you while taking up our recent project for updating new database in Microsoft Dynamics. I would like to thanks and congratulate to you and your team who has performed very nice and swift action to fulfill this project in less time and efficient way.​ Deepinder Singh​
We chose ZiniosEdge to build and implement AgriSys ERP for our business after exploring several standard products. It is a complete software which has most of the modules required for Seed industry.​ Sugato 'al' majumdar
"We have worked extensively with Zinios(now ZiniosEdge) over the past 3 years and have been delighted with their work. They have developed a CRM system in record time for us that replaced our old Capillary system resulting in large savings of a significant monthly subscription charge. There have been continuous improvements made to the system including a critical integration with a third-party POS that allowed all vouchers issued by MRL to be fully validated by the POS. This eliminated errors, misuse and also made us more GST efficient. I know Zinios (now ZiniosEdge) has been involved in many exciting and cutting-edge developments including AR (Augmented reality) projects that could find applications in the retail space".