Build low-code application, analyze data, automate business processes, develop virtual bots.
Microsoft Power Apps
Microsoft Power BI
Microsoft Power Automate
Microsoft Power Virtual Agents
Contact us through our representative or submit a business enquiry online.
Microsoft Power Platform As A ZiniosEdge Service
Microsoft Power Platform enables a quick & easy way to build apps, automate business processes, visualize data as a comprehensive business platform. ZiniosEdge is a Microsoft Power Platform consulting company, helping businesses to derive a clear Microsoft Power Platform roadmap to leverage the extended potentials of the platform. Being a low codebase platform, it has transformed the way businesses operate. Now, build a solid front end, connecting to a robust database, and building automation and visualizing results have become approachable because of Power Platform.

Microsoft Power Platform Consulting Service
At ZiniosEdge, our Microsoft Power Platform consulting team help in transforming the way businesses utilize Dynamics 365 and Office 365 with the help of the Common Data Model (CDM) that connects businesses with a myriad of data sources as a Microsoft Power Platform Partner. With the help of the Microsoft Power platform, it has now become lesser distinct to upscale and innovate the business applications quickly for the customer base.
A common data model is followed where all your data from the Microsoft products are located in one location is easily accessible and easy to use whenever required.
Sharing files by connecting the apps through 100+ data source connections, thus enabling your colleagues to access data easily.
Helps in saving time & helps turn your employees efficient to improve the overall performance of the business.
Applying workflow automation to simplify everyday operations being a PowerApps solution company.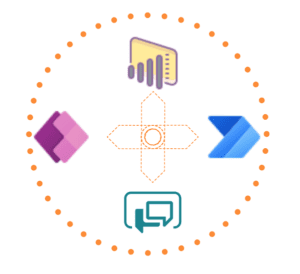 Amalgamating the Strength of the Four Core Technologies

Microsoft Power Apps
As a PowerApps development company, ZiniosEdge helps customers to create highly effective applications that are easily manageable to solve your business issues. PowerApps provides a range of templates, seamlessly connects your app to data, and adds logic to help to publish the apps to the web, iOS, Android & much more.

Microsoft Power BI
Microsoft PowerBI or business intelligence where you Gain deeper data insights where you can save a lot of time for finding the answers to common business problems as the Business Intelligence platforms coherently integrate into your Dynamics ERP solutions as well as other CRM providers.

Microsoft Power BI
Microsoft Power Automate is a cloud-based application in Office 365 that allows you to create automated workflows between multiple applications and digital services aimed to increase user efficiency gathering data through the basic inputs that come via your browser, desktop, or mobile.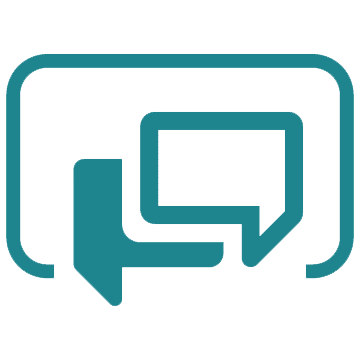 Microsoft Power Virtual Agents
Microsoft Power Virtual Agents enable business is create no-code chatbots to solve customer queries. It will let businesses to free up resources for higher-value tasks and improve the internal and external communication more viable. Our power platform consulting team help you get the best out of it.
Self Service Analytics with Power BI
Embrace a data-driven ecosystem across your business environment. Let your end users draw actionable insights and empowered by real-time data. Self service business intelligence with Power BI, enable your organization to make informed decisions seamlessly and help you to foster a data-driven ecosystem. 
ZiniosEdge As A Power Apps Solution Development Partner
Come to us with your business requirements and let us know what needs to be included in the application solution that you have intended and get the best consultation from our team of professionals. We have been consistently delivering high-quality Power Platform consulting services with result-oriented solutions and catering to organizations of every size from small to medium (SMBs) to large scale enterprises.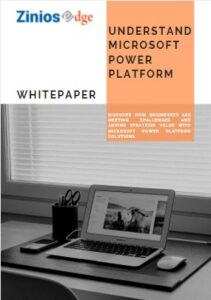 Scale Your Business Performance with Our Power Platform Consulting Services
Industries
Case Studies
Testimonials